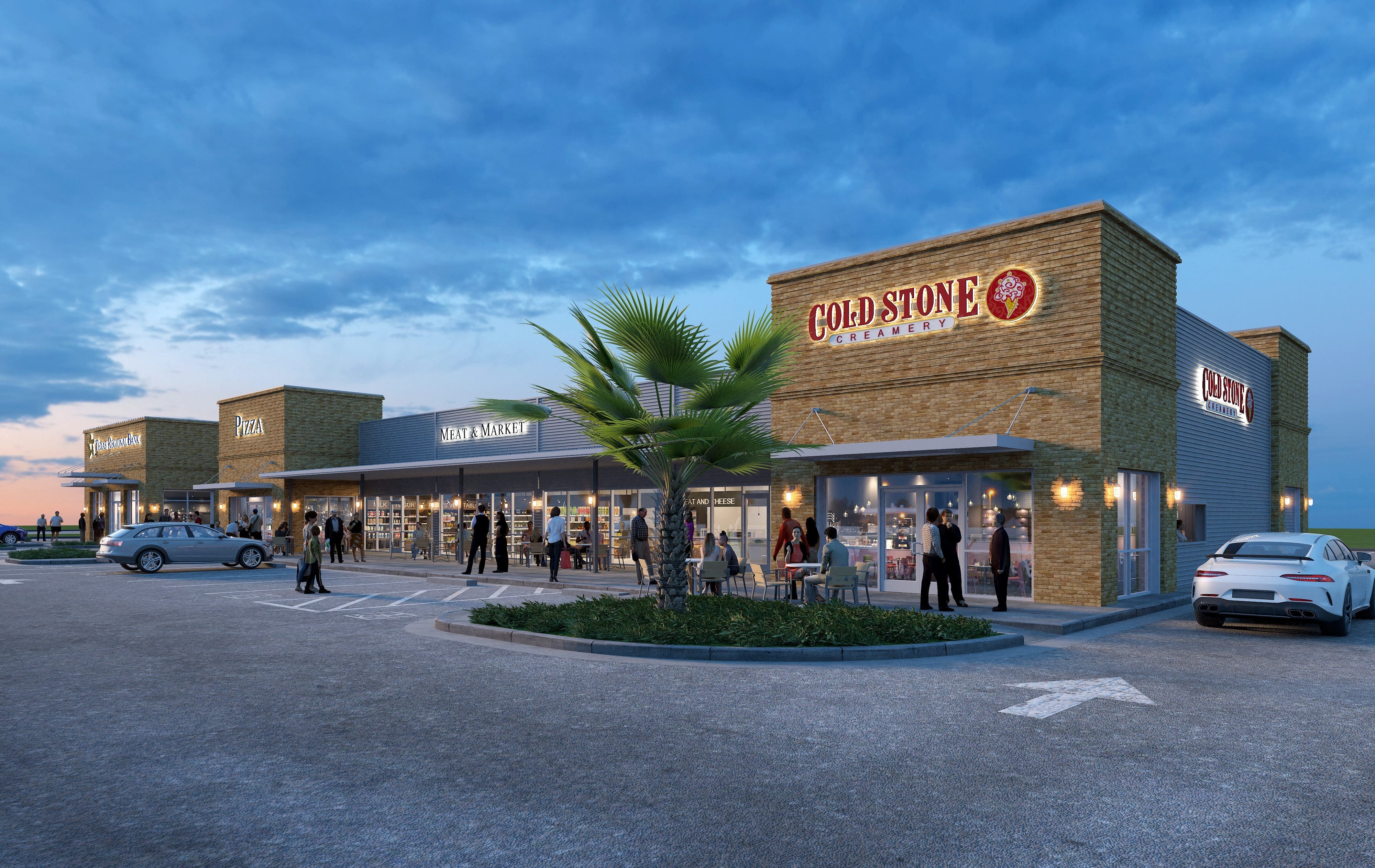 Property Remarks
Resaca Village Plaza is the premier retail destination in San Benito, Texas, offering exceptional opportunities for professional office space, service providers, restaurants, and other retail users. With its strategic location adjacent to HEB and Walmart, and just 3 miles from the Harlingen medical cluster, Resaca Village Plaza enjoys unparalleled visibility and accessibility from US Highway 77, direct access to the "Heavin Resaca Trail" (2.6mi) and the beautiful view of the resaca.
As the most sought-after retail center in San Benito, Resaca Village Plaza provides flexible leasing options to suit your business needs, including convenient Turn-Key delivery conditions or As-Is delivery conditions. Our anchor tenants, including Texas Regional Bank, Tropical Smoothie Cafe, and Calacas Tacos & Beer, have already benefited from the prime location and attractive leasing options offered by Resaca Village Plaza.
Moreover, the San Benito EDC's Small Business Investment & Incentives Program provides valuable financial assistance to small business owners, including rent subsidy grants, commercial facade improvement grants, USDA loan programs, and community partnership grants. This program is a testament to this organization's commitment to supporting the growth of small businesses and fostering a vibrant community of entrepreneurs in San Benito.
Don't miss out on the opportunity to join Resaca Village Plaza's thriving business community and take advantage of our prime location, flexible leasing options, and supportive programs. Contact us today to learn more about how Resaca Village Plaza can help your business thrive.
Minimum
Contingent
1,214 SF
Maximum
Contingent
2,902 SF
Minimum
Contingent
1,214 SF
Maximum
Contingent
2,902 SF
Interested in this property?

Have any questions?
Let's talk.